As defined by the Federal Highway Administration, "TSMO provides integrated strategies that optimize the performance of existing and future infrastructure through the implementation of multimodal and intermodal, cross-jurisdictional systems, services, and projects to preserve capacity and improve the safety of a transportation system."
The strategies that comprise TSMO align with WSDOT's strategic goals of diversity, equity and inclusion, resiliency, and workforce development, which is why, in 2022, WSDOT adopted the TSMO Program Plan. The plan formalizes WSDOTs approach to implementing TSMO system-wide, with five focus areas: planning and policy development, transportation operations, cooperative automated transportation and technology, intelligent transportation systems, and transportation demand management.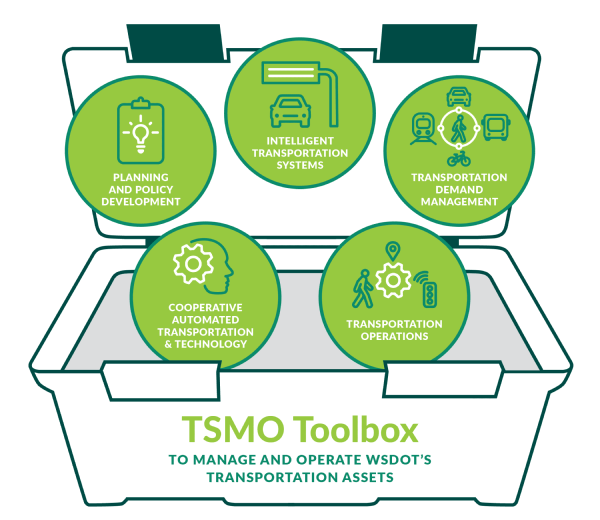 Questions?
Pamela Vasudeva
Statewide TSMO Development Engineer
Website contributors:  Anthro-Tech, DKS Associates, Federal Highway Administration, PRR, the Washington Transportation Center, and the Washington State Department of Transportation.